SAMURAI
Configuration
Please visit SAMURAI collaboration page to get the latest information.
SAMURAI experimental hall
RIBF Build. B2F E18, E19 (E16 for preparation)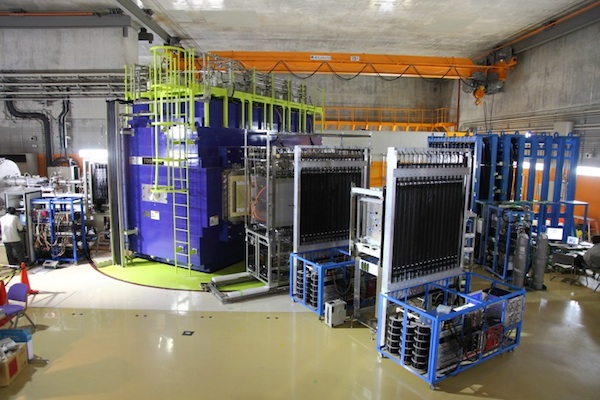 Standard configuration at upstream of the magnet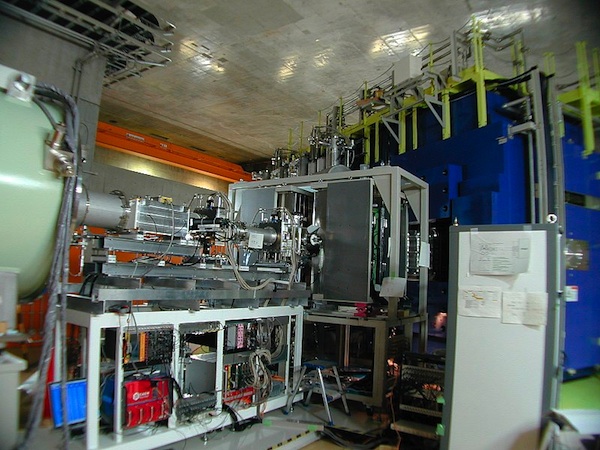 Standard configuration at downstream of the magnet
Opening angle of the exit window on downstream chamber
This is a current configuration (May 2012). SAMURAI magnet is rotated 30 deg.
The development of the exit window is going on towards getting a height of 800 mm.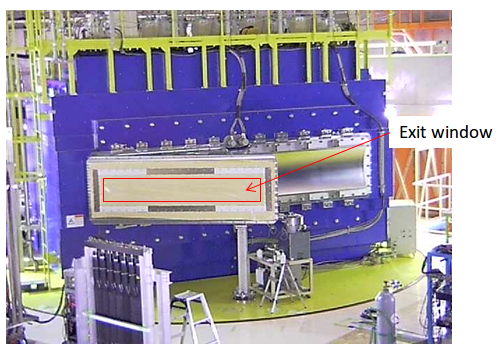 Superconducting dipole magnet
| | value |
| --- | --- |
| Type | H-type, Superconducting coil |
| Pole shape | circular |
| Pole diameter | 2 m |
| Pole gap | 0.88 m (0.8 m in vacuum chamber) |
| Yoke width | 6.7 m |
| Yoke depth | 3.5 m |
| Yoke height | 4.64 m |
| | value |
| --- | --- |
| Maximum current | 563 A |
| Maximum magnetic field | 3.08 T |
| Field integral along beam axis | 7.0 Tm @ 3.08 T |
| Current density | 66.74 A/mm2 @ 563 A |
| Maximum stored energy | 27.4 MJ @ 563 A |