Research Facility Development Division
Nuclear Science Research Division
RHIC Physics Research Group
Accelerator Applications Research Division
Directly under the Nishina Center
Closed Laboratory
Industrial Application Research Team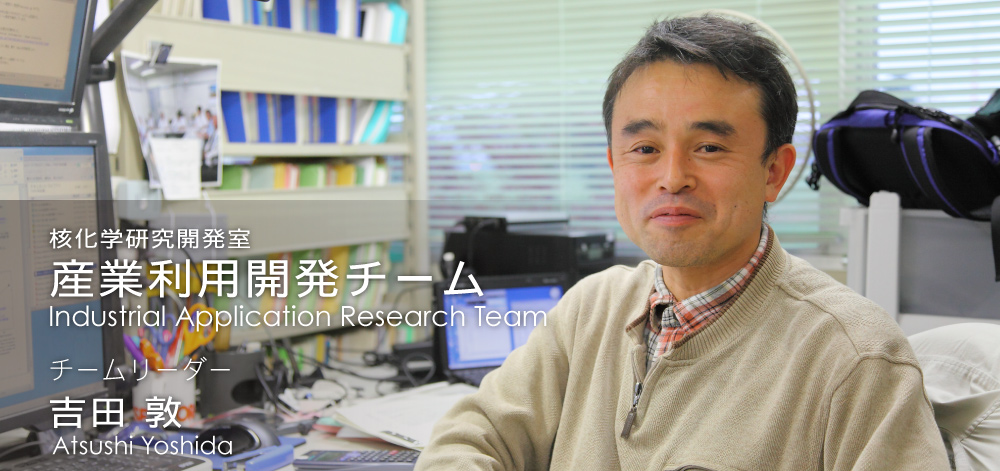 1988年

東京工業大学理学部応用物理学科卒業

1991年

東京工業大学大学院理工学研究科応用物理学専攻博士退(1999年 東京工業大学博士(理学))

1991年

理化学研究所 放射線研究室研究員補

2002年

同 RIビーム科学研究室研究員

2007年

同 仁科加速器センター 実験装置運転・維持管理室専任研究員

2007年

同 産業連携チームリーダー(現在に至る)
Stuff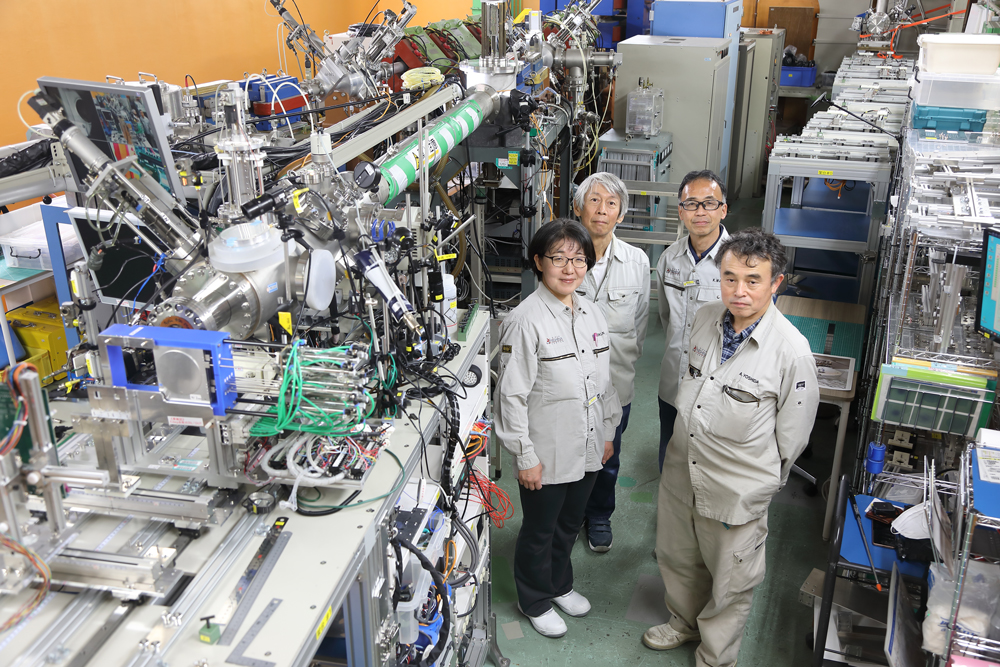 Research Areas
The industrial cooperation team manages industrial applications of the accelerator facility and its related technologies. Until 2010, three private companies used the heavy-ion and RI beams. A development of a wear analysis technique using RI-beam, a heavy-ion irradiation test for semi-conductors of space use was carried out. The team also handles fee-based distribution of radioisotopes of Zn-65, Y-88 and Cd-109 produced at the AVF cyclotron by RI application team under a contract between Japan Radioisotope Association and RIKEN. Total amount of 62MBq of Zn-65 and 41MBq of Cd-109 were shipped in 2011.
Research Subject
Distribution of radioisotopes Zn-65, Cd-109 and Y-88 produced at RIKEN AVF Cyclotron
Support of industrial applications of heavy-ion and RI beams and related technologies.
List of Selected Publications
T Kambara, A Yoshida, Y Yanagisawa, D Kameda, N Fukuda, T Ohnishi, T Kubo, R Uemoto, A Nagano, H Uno:
"Industrial Application of Radioactive Ion Beams at the RIKEN RI Beam Factory"
Journal AIP Conference Proceedings 1412, pp423-429 (2011)

A Yoshida, T.Kambara, A.Nakao, R Uemoto, H.Uno, A Nagano, H.Yamaguchi, T.Nakao, D.Kahl, Y Yanagisawa, D Kameda, T.Ohnishi, N Fukuda, T Kubo:
"Wear diagnostics of industrial material using RI beams of 7Be and 22Na"
Nuclear Instruments and Methods in Physics Research B317, 785-788 (2013)

T. Kambara, A. Yoshida, H. Takeichi,:
"Gamma-ray inspection of rotating object"
Nuclear Instruments and Methods in Physics Research A 797, 1-7 (2015)

T. Kambara:
"Gamma-Ray Inspection of Rotating Object (GIRO)"
Nuclear Physics News Vol. 26, No.4, 26-29 (2016)